Speech-Language and
Orofacial Myology Services
Global Developmental Delays

Articulation/Phonological Disorders
Speech-Language and
Orofacial Myology Services
Evaluation and Treatment of Pediatric and Adult Patients
Bridging Level Trained Therapists


Prompts for Restructuring Oral Muscular Phonetic Targets is a holistic and dynamic approach that incorporates the use of organized and systematic tactile (touch) input to the oral musculature to facilitate and/or improve speech production. It is a highly effective method for children with motor speech disorders.
Learn more about PROMPT by visiting promptinstitute.com
Childhood Apraxia of Speech (CAS)
With childhood apraxia of speech (CAS) children usually have a good understanding of language but have trouble making rapid and successive movements of the mouth for clear speech. Children with apraxia or motor planning difficulties may not be able to move their mouth accurately, even though their muscles are not weak. In order for speech to occur, messages need to go from your brain to your mouth. These messages tell the muscles how and when to move to make sounds. When a child has apraxia of speech, the messages do not get through correctly.
Inconsistent sound errors
Difficulty creating speech flow

Difficulty w/ complex words and conversational speech
Late Talkers
Risk factors may include the following
A "late talker" is a toddler who doesn't meet developmental milestones for speech and language.
If you are concerned about your child's speech development, start the conversation with your pediatrician for referral to a speech language pathologist who specializes in early language acquisition. A speech language pathologist with specialty training and experience in early language development will carefully identify the delay and support you in building early developmental skills.
Should I wait and see?
No! When speech and language delays are identified and treated early, without other underlying causes, they are often remediated fully. By treating early, you can help catch your child up and set them on a good path for learning by the time they are ready for school. If there are underlying causes, working on these skills early will support them and help bring them closer to their target goal. Never wait and see. If you suspect a delay, get it checked out by a specialist. You can never get these foundational years back. Setting the path early will lead to the best outcome.
The following guidelines can help you determine if your child's vocabulary is appropriate for his or her age. If your child has not yet reached these milestones, he or she should be seen by a speech-language pathologist:
18 month olds should use least 20 words, including different types of words, such as nouns ("baby", "cookie"), verbs ("eat", "go"), prepositions ("up", "down"), adjectives ("hot", "sleepy"), and social words ("hi", "bye").
24 month olds should use at least 100 words and combine 2 words together. These word combinations should be generated by the child, and not be combinations that are "memorized chunks" of language, such as "thank you", "bye bye", "all gone", or "What's that?". Examples of true word combinations would be "doggie gone", "eat cookie", or "dirty hands".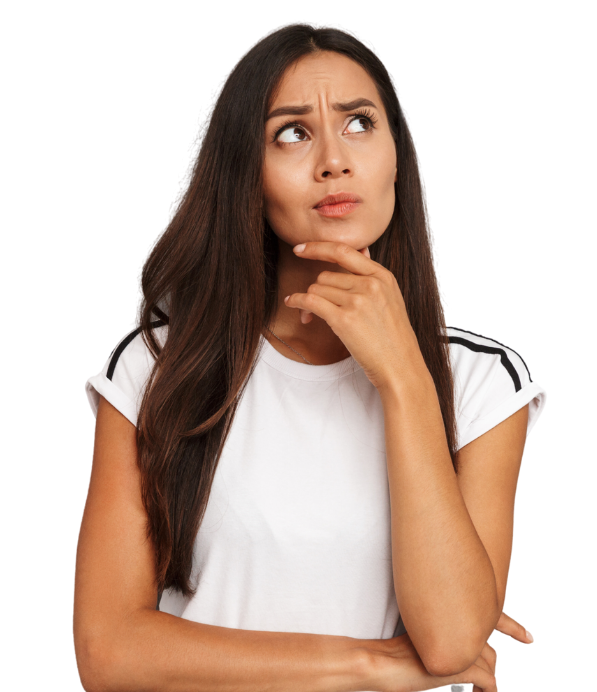 Orofacial Myofunctional Disorder
What is an OMD?
Orofacial myofunctional disorder refers to improper function of the facial muscles, tongue and mouth. OMDs may directly or indirectly affect facial growth and development, chewing, swallowing, speech articulation, occlusion, oral hygiene, stability of orthodontic treatment, facial esthetics and more. Several factors can contribute to OMD's including but not limited to: airway obstruction, thumb sucking, prolonged bottle use and a tongue tie.
Symptoms of OMDs
Just because someone has symptoms does not mean they have an OMD. Symptoms of orofacial myofunctional disorders can be very obvious or happen over a period of time and be unclear. Certain habits or conditions can interfere with proper actions of orofacial muscles causing OMD. These muscles include cheeks, jaw, lips and tongue. When these muscles function incorrectly due to habits or conditions, it can lead to improper development. This atypical development causes the muscles to have incorrect adaptations which can cause a variety of problems.
Do you suffer from any of the following?
Over bite/ under bite or other dental problems
Difficulty pronouncing certain speech sounds

Difficulty closing the lips
Orofacial Myofunctional Program
Our Program is appropriate for children, teens and adults. Program goals are individualized and are meant to create new healthy oral habits. The benefit of healthy habits can include nasal breathing, a proper swallow pattern, favorable resting tongue position and preserving orthodontic results from this program.
This program is comprehensive and covers a variety of oral problems. This program is tailor made to meet each individual client's needs.
The goals will help the structures in the mouth rest and move accurately and will help to habitualize the new learned behavior so that the client has long term success. The objective of this program is to eliminate bad habits, demonstrate therapeutic facial exercises, develop proper lip seal and tongue placement and teach chewing and swallowing patterns to reinforce good habits. These goals will help the structures in the mouth stay in balance and habitualizing the learned behaviors is most important for long term success.
Tzippy did an outstanding job working with our son on his R pronunciation. Her sessions were fun for our 8 year old son while still being jammed packed with practice. Tzippy spent countless hours aside from our sessions to check on our son's progress, guid us, come up with different plans and tactics, and counseling other professionals when she realized he needed further intervention.
We are so grateful for all her love, dedication, and hard work and we definitely gain her as a friend on the way. When our other son has developed some speech issues, Tzippy was the first we contacted to help him as well.
I had the privilege of having Tzippy as my son's speech therapist for a year and she was so much more than just a speech therapist.
Beyond connecting with our child and teaching him the prerequisites of speech and communication , she made every session fun and shared her wealth of speech knowledge with me too so that I could practice the skills at home.

Tzippy treated our whole family with compassion and was an invaluable part of our sons therapy team.
When COVID-19 hit, Tzippy was not deterred and in her organized way continued to do speech via teletherapy.
Working with Tzippy made me realize that she pays  so much attention to detail and individualizes each session to suit my child.
I feel so blessed that Tzippy worked with my child and I am forever grateful to her.
My goal was for my son to be able to read his Torah portion at his bar mitzvah without any speech impediments. We started with Tzippy after failing to overcome his lisps through a very expensive private speech therapist as well as through a school based Speech Therapist. Tzippy is very knowledgeable in her field but she also made therapy fun and exciting. We will never forget my son's therapy graduation when he released nine balloons into the sky – each one representing a different sound he achieved. Every once in a while I ask him if it's hard for him to talk correctly now…and he always responds smiling and says "no"